Tech Savvy Mama
Subscribe to Get Automatic Updates




Current Articles

This feed's current articles are shown below. Subscribe for updates to all the content available in this feed, or click through here to see the original article.

Every day Thomas comes home from school and shares what National Day it is. Shared on the announcements every morning, we're reminded of ones we should honor (National Thank a Mail Carrier Day, National Carrot Cake Day, and National Puppy Day) and schooled on the more obscure ones like National Bunsen Burner Day, National Tile Day, and National...
How does family travel make you feel? Excited, eager, nervous, or terrified? If traveling with kids seems exhilarating, yet terrifying, that's because it's part of the adventure!
I'm a big believer in saving money to create memories and opportunities to experience something different through travel but traveling doesn't always have to mean...
Spring is in the air and while I've been in a spring cleaning frenzy trying to clean closets to rid the dark corners of forgotten items from years' past, the rest of the house always needs help. Dust bunnies multiply and colonies appear throughout the house with dog hair, crumbs, dirt tracked in from outside, along with the Nerf Darts and...
This is a sponsored post
As a child of the 70s who grew up in the San Francisco Bay Area, watching An American Girl Story — Ivy & Julie 1976: A Happy Balance was like a peek into my childhood. The newest American Girl special tells the story of Ivy Ling, a 10-year-old Chinese-American girl who struggles with finding a balance between her two...
This is a sponsored post
When I was a teacher, I always dreamed of working with cool tech companies who made great products for kids and these days it's always a thrill to partner with amazing brands whose devices empower our kids to learn through engaging learning experiences that are just right for them. Square Panda is one of those...
I have been a fan of Roku for a long time. My first DVR and experience with on-demand TV was with ReplayTV. The founder of ReplayTV left the company to found Roku as a streaming-only solution.
It has been a couple of years since I looked at Roku's products. Roku has a whole lineup of streaming boxes that fit anyone's budget from $29 up to only...
Beauty and the Beast isn't just another princess movie. Beyond the castle and the gorgeous gown is a story that conveys strong themes that empower the next generation of girls while teaching our boys to honor and respect strong women. Despite being the tale as old as time, Beauty and the Beast has grown up from the animated musical favorite you...
This is a sponsored post
When I began looking for my first teaching job straight out of graduate school, I remember my mom suggesting maybe first grade shouldn't be my first choice. She was a lifelong educator who knew the pressure that came with teaching kids how to read. I ignored her advice and jumped in, creating a classroom full of literacy...
Lots of the companies at CES were showing new concepts and future products that aren't shipping yet. Here's my list of up and coming products that you can't get your hands on yet.
Foldimate's Laundry Folding Machine
Foldimate is working on a machine to fold your laundry for you. Shirts, pants, you name it!
The major appliance...
This is a sponsored post
Do you remember Blossom, Bubbles, and Buttercup? The Powerpuff Girls that you remember from the late 90s animated television series are back for a new generation to enjoy on Hulu, the only place to find the full classic series.
About the Powerpuff Girls on Hulu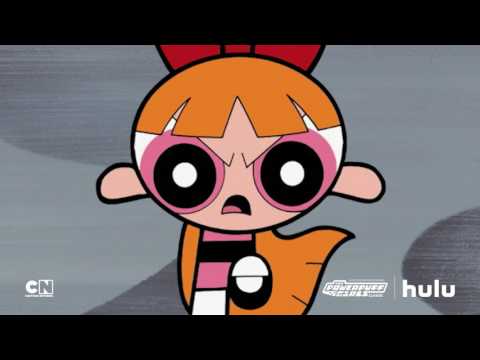 As one of Cartoon Network's most enduring original...
Browser-Friendly feed by FeedBlitz RSS Services, the premium FeedBurner alternative.