Current Articles

This feed's current articles are shown below. Subscribe for updates to all the content available in this feed, or click through here to see the original article.
...

Crystal ball gazing is the theme for this issue, the last of our 60th year. We haven't asked our writers to look 60 years into the future – 2078 is just too far ahead although I'm pretty certain I wouldn't...
Europe's largest flow-through mesocosm launches in Yorkshire
Europe's first fully flow-through, edge of field waterbody safety assessment facility has been opened by Kevin Hollinrake, UK Member of Parliament for Thirsk and Malton at an event in York, England. The E-Flows mesocosm is...
Now that the temperature is dropping, have you been wondering: where do insects go in winter? You may notice that certain pests tend to disappear in the colder months. It's like magic. Suddenly you don't have to worry about wasp nest control or cockroach infestations.
But maybe you are curious about where do insects go in winter....
The theme of this issue is integrated pest management (IPM), a term that seems to have been around for many years but which, in practice, seemed to struggle to escape...
Have you ever woken up to the sound of scurrying feet across your ceiling? Or maybe spotted some electrical wiring that's been chewed through? If the answer is yes then you are definitely not alone. It's happened to most homeowners at some point. Although summer is the time for pests, you should never let down your guard when the...
Have you ever moved something in your bathroom, only to have a few silverfish run out? These silver coloured creepy crawlies would make many people feel uneasy if you encounter them in your house. But are silverfish harmful to us or our homes? Learn more about silverfish here and what you can do about them. Silverfish can be very difficult to...
The recent harlequin ladybird UK invasion that has swept the nation has caused concern. Particularly in relation to the STD they carry. Let's look at this infamous little insect in more details.
Ladybirds aren't usually considered to be a common pest. They are the subject of beloved children's nursery rhymes, and are often a...
Agchem Project Consulting (APC) has joined the Staphyt group to grow the group's regulatory capabilities for companies dealing with agrochemicals, biocides and general chemicals.
Founded in 2001 by Steve Shires, APC has 23 employees and collaborates with a large network of consultants around the world....
New independent director at Crop Enhancement
Crop Enhancement Inc., a venture-backed agriculture technology corporation based in San Jose, California, has appointed Marcus Meadows-Smith to its board of directors. Mr. Meadows-Smith will assist the management team with the development of business models and go-to-market strategies that...
Registration of three new products
BASF has started the global registration initiatives for two new herbicide active ingredients. The company submitted the regulatory dossier for Luximo

herbicide in the European Union (EU) and in Australia and for Tirexor

herbicide in Australia as well. These steps are important milestones in expanding...

Pest Control Ilford
East London 24 hour Pest Control in Ilford
At Empire Pest Control Ilford IG1, our team of time honoured pest control officers have an unparalleled level of knowledge and experience, making us the foremost providers of 24 hour pest control in the East London area and throughout London. There is no type of pest...
Climate change has been shown to be a factor that is accelerating damage caused by pests. The problem with climate change and pests is that the results can be widespread diseases, crop destruction, electrical damage and food safety issues.
Most pests are more prevalent in warmer climates. Climate change and pests is impacted by the increasing...
...

Pests like cockroaches, flies, rats and other insects can be a real problem in our home. Besides being really dirty, pests also carry diseases. Hiring a professional pest control firm should be your go to option if you are suffering from a residential pest control problem. Before and after treatment, there are some pest control safety...
...

With the FAOPMA Pest Summit in September and NPMA PestWorld in October it was inevitable that this issue is focused on pest control. On a recent holiday to the...
Although we're experiencing a milder autumn than normal, the temperature has definitely dropped. This is why you need to maintain your home for pest proofing – to prevent common autumn pests from infesting.
Doing some pest proofing around your home will not only prevent pests from infesting, it also may save you some money in the long...
At least ten London schools have so far been forced to temporarily close their doors to students and staff. The reason for these closures? A rampant false widow spider infestation. The false widow spider UK is one of the most venomous spiders we can have here. It is around a similar size to a 50p coin.
The false widow spider UK gets its name...
We get so many questions from clients and visitors about the ins and outs of commercial pest control contracts. We wanted to put those down in print so as many people as possible can access the information. Following the popularity of our business contract protocols post, we decided to make an infographic on the subject for ease of viewing and...
Food businesses are expected to actively control pests under UK laws. Pest control in food businesses is so important because of the food safety law and the health and safety law. There is also a duty of care to provide a safe employment for people in your business. This could be your employees, your customers, your contractors and other...
You may not think about squirrels as a major pest, but squirrel damage to homes can have serious consequences. Repairing the damage they do can cost you a lot of money. Squirrels are quite strong and are a lot more destructive than they appear.
Squirrel damage to homes consists of the squirrel chewing on household materials. This could be...
Do you have a problem with foxes visiting your garden on a regular basis? Knowing what do foxes not like may help you to repel them. Foxes love to chew, dig and poop all over our lawns. They also cause damage to our bins, hoses, flowers and lawns.
Foxes are fiercely territorial. So getting rid of one doesn't mean another won't move in...
Rats may not be your favourite animal, unless you have one as a pet. In fact, many people are scared of rats. This particular pest makes them shudder and cringe. Just the thought of a rat being anywhere near your home or office may make you scared. In spite of rats bad reputations, they are actually quite interesting creatures. Not convinced?...
Company background
i2LResearch is one of the leading product testing and development centres for the agrochemicals and household pesticides industry. Founded in 1989, the company has expanded and diversified from its roots to become a successful multi-site and multi-national player in the Contract Research sector. Since spin-out from Cardiff...
Summer insects are often seen as being outdoors. So it's very annoying when we find our homes full of these pests. This year in the UK, the summer heatwaves have been a problem for pests. The reason why these summer insects come indoors is because of the heat!
Just like in winter, the high summer temperatures this year have driven insects...
Insect Problems This Year
Our idyllic summer picnics seem to have been ruined this year by an increase in insect problems. During this heatwave, insect and particularly wasp populations have soared. Not so much fun for those tacking pests on holiday either. Here are some of the worst…
Wasps
Wasps are now changing their behaviour...
Extermination and pest control has always been quite a simple and straightforward thing. Many home and business owners use traps and sprays to take care of the problem. Those methods have proved successful, but with the advances in pest control technology, the quality of treatments has significantly improved.
Nowadays, there are some super...
Bayer appeals verdict on neonicotinoids
Bayer plans to appeal against the recent ruling of the General Court of the European Union in Case T-429/13. The company is concerned that the verdict, announced in May, could have far-reaching consequences for the certainty and predictability of active substance approvals in the European Union...
This is...
World: Bayer acquisition of Monsanto
Bayer completed the acquisition of Monsanto on 7th June following the receipt of all the required approvals from regulatory authorities and Bayer is now the sole owner of Monsanto. "The acquisition of Monsanto is a strategic milestone in strengthening our portfolio of leading...
Seeing your garden completely ruined by common garden pests is an utterly devastating sight. Most of the time it happens almost overnight. This is why it's so important to carry out proper garden pest control. Once you've found outdoor pests, you have to identify them to be able to control them.
Most common pests in the garden may not...
Ants. They're amazing creatures, but they're definitely not a pest we want crawling around our gardens this summer. So we need to think about how to get rid of ants outside. Ants form large and complex colonies, and their species span almost the entire globe. It's a blessing they're so small, and don't have...
Rats are very much a common pest for UK residents. Here at Empire, we do rat control on a daily basis. London is full of the rodent species, and they cause a nuisance for residential and commercial properties. So it was a surprise to us to hear about this new hero rat. These specially trained landmine rats are now used for the safe and accurate...
Having a rat problem in your home can be easily identified if you know what to look for. There are a lot of signs of rats in loft spaces, and it's important to know what they are because of the dangers of rats. Rats in the attic cause a whole host of problems, including the threat of fire.
Unless you spend a lot of time in your loft, you may...
Empire Pest Control Essex are a team of time honoured pest control officers with an unparalleled level of knowledge and experience. We are one of the leading providers of pest control in Essex. Empire specialise in eradicating and controlling a wide variety of pests. We also advise on the best possible aftercare and preventive methods too, thanks...
Dealing with a woodworm problem is never an easy task. If you don't catch it early enough, the woodworm will spread. Many people don't know that woodworm will spread if left untreated. Most of us don't know what the early signs are to look out for. So how does woodworm spread, and how can you deal with woodworm?
If you were to...
Travel guide books give you an extensive list of things to see and do, but rarely give you a guide on pest control when travelling. Here are our answers to the top 10 questions people ask us before going on holiday. Make sure you have all the right knowledge so that you don't end up bringing any pests, or their diseases, home with...
Empire Pest Control Essex are a team of time honoured pest control officers with an unparalleled level of knowledge and experience. We are one of the leading providers of pest control in Essex. Empire specialise in eradicating and controlling a wide variety of pests. We also advise on the best possible aftercare and preventive methods too, thanks...
With the warmer weather here, the grievance that comes with it is clothes moths. Humid, warm conditions are the best for moths, which is why this time of year they tend to be more common. Moth prevention is very important to keep your good clothes from being destroyed.
In this post, we are going to look at some of the most effective clothes moth...
Having a rat infestation in the garden is a common problem for many homeowners. Knowing the signs of rats in garden settings goes a long way for garden rat control and garden rat prevention. If you have spotted signs of rats in the garden, it's more than likely you have a garden rat infestation.
Your garden provides the perfect environment...
Educational pest games for schools
Help children identify all kinds of insects with a round of bug bingo. From dragonflies to the kissing bug, ladybirds to honeybees – mark them off on the card and bingo! Buy a set of these pest games online or print off your cards. Introduce brightly coloured counters to make the game...
www.dailymail.co.uk/sciencetech/article-3529726/When-wasps-ATTACK-Experts-reveal-evil-insects-target-avoid-stung-killing-one-cause-army-swarm.html
...
Having pests in your commercial property is stressful enough, without the hundreds of questions that pop into your head at the same time. There seems to be so many things to consider and laws that pest companies need to follow, and we know it can be confusing. We've put together a summary of some of the aspects of business pest control...
Calling all budding bee lovers out there! Join us at Empire Pest Control as we go through our most fascinating bee facts for kids, where we explore honey bees and bumble bees too!
Facts About Honey Bees – What's All The Buzz About? 
Honey bees are one of the most important pollinators out there for flowers, fruits...
Do you have a problem with cockroaches infesting your home? In this article we will look at a range of health problems caused by cockroaches and how you can get rid of the insects.
A cockroach is a reddish brown insect that has a negative connotation amongst almost every single person in the world. Just the mere appearance of a cockroach is truly...
The Mediterranean fruit fly Ceratitis capitata (Wiedemann) (Diptera: Tephritidae) constitutes one of the key pests of citrus, being the target of many IPM programs around the Mediterranean Sea. This species has a great ability to disperse, to use alternative hosts and displays a great developmental plasticity allowing it to survive most of the...
The two species of squirrel resident in the United Kingdom (UK) are Sciurus vulgaris (native European Red Squirrel) and Sciurus carolinensis (North American Eastern Grey Squirrel), the latter...
Monitoring traps are often used to catch certain species of stored product insect pests and in these traps a pheromone attractant is used to lure the insects. Once attracted, a sticky board or bucket captures the insect. In the case of stored product moths, the pheromones are sex attractants...
Rentokil Steritech have identified climate change as a factor that is accelerating the damages caused by pests, which could result in a wider spread of infectious diseases, increased crop destruction, extensive electrical damage and food safety issues.
As most pests are more prevalent in warmer climates, the impact of an increasing temperature could...
French shepherds are angry about EU laws stop them from killing the wolves, which are attacking their sheep, especially since they claim to have evidence showing most of these canine...
Having to face any sort of pest control problem is every homeowner's worst nightmare. Along with the negative impact a pest infestation can have on your family's health, having pests running around your home is frightening and impact on your mental as well as physical health. So pest prevention is the best way to curb potential...
There are approximately...
The common housefly, Musca domestica L. (Diptera: Muscidae), is now an emerging pest in animal shelters and animal farms across The Philippines. A number of farms, mostly those housing chickens in traditional sheds, where closed by The Department of Environment and Natural Resources (DENR) and local governments in the country in 2017, due to the...
In the 19th Century, Sheep Scab,caused by the mite Psoroptes ovis, was a serious problem. Not only were the health and welfare of valuable flocks affected, but also significant income could be lost due to poor fleece and wool quality. The only treatment options available were smears containing tar and goose fat, tobacco stalks and brimstone, that...
"Birds are the eyes of heaven, and
flies are the spies of hell." Suzy Kassem,
Rise Up and Salute the Sun:
The Writings of Suzy Kassem
To band all types of flies together as a group does not do them justice, especially with over 30,000 different known species. The most common of these, Musca domestica, has developed a...
The year before International Pest Control magazine was first published, I graduated from Imperial College in 1957.
On the day the results came out, I was on a one-man expedition travelling to West Africa on an Elder Dempster cargo ship, the m.v. Ebani. This...
There is hardly a more interesting, yet more challenging field of pest control, than in museums and art collections, when it comes to the actual artefacts. Consider the different composite materials found in museums; from paintings and frames,...
Years of experience and the increasing complexity of the industry have led IGEBA to take a closer look at the individual aspects of space treatment. The close collaboration with institutions like the International Pesticide Application Research Centre (IPARC, Imperial College, London) and the Navy Entomology Centre of Excellence (NECE, USA) in the...
There are many creatures out there that pose a huge pest dangers to pets, that you may not even realise. Pets are most at risk of being harmed by pests because they are curious, and don't know that pests can be unsafe.
With the warmer weather coming, you want to spend time outdoors with your pets. And of course, they enjoy running in the...
Bed bugs are the number one most dreaded pest to have in your home. This is why bed bug heat treatment is becoming a popular form of pest control in the UK to battle the rising tide of bed bugs. London bed bug treatment from Empire Pest Control has been very popular over the past year. We wanted to share our methods and principles for how we carry...
DE: Bayer to sell vegetable seeds business
Bayer is in exclusive talks with BASF on the sale of its entire vegetable seeds business. On 13 Oct 2017, Bayer had already agreed to sell selected Crop Science businesses to BASF for EUR 5.9bn This first package covers Bayer's global glufosinate-ammonium business and the related...
When you bring pest technicians into your home, you want to know they are the right person for the job and can be trusted. This is why you should make sure any workers who come into your home are CRB (DBS) checked. There are plenty of reasons why we thoroughly vet and check all our pest control technicians. Here are our top 10…
...
There are many different types of rats out there: wild rats, rats who live in colonies, pet rats, all of which enjoy the company of other rats because they are naturally very social creatures. They are happier and more playful when kept in the same gender pairs or groups and love to be around people. Every rat has a unique personality, has...
Spring is a great time for rebirth and renewal, and is always a good season to make a fresh start. For most of us, this starts off with the chores around the house that we've put off all winter. Spring cleaning is dreaded by most, but it's a brilliant opportunity to tidy up your home, take an inventory of your belongings and get rid...
The bed bug life cycle is something that needs to be understood to help in the treatment of an infestation. If you are experiencing a bed bug problem in the London area, it's important that you get in touch with us immediately to eliminate the problem.
Bed bugs are one of the most difficult pests to have to control, and an infestation can...
Many of us are afraid of spiders, so the last thing we want is to have our eight-legged friends in our homes. In this post we are going to look at how to spider proof your house. It provides a great guide for those of us who live in older homes, like many of the ones in London.
Spider prevention is easy once you know how to do it. Having a...
Having ants in your garden or house is a very commonplace thing here in the UK. Knowing that there are different ant species UK though, is something not too many people are clued up about. There are a couple of different UK ant types, from household ants to garden ants. Here we're going to take a closer look at species of ants in the UK.
...
Whenever we spot this particular insect in our homes, the first thing that comes to mind is what causes silverfish? In older homes such as the ones in London, these pests can be a common sight. And the reasons for silverfish are plentiful.
Knowing what causes silverfish will help you with preventing silverfish in the future. And will also help you...
Rats are a pest no matter where in the world you go, but wherever you go you will find different types of rat. This post aims to inform you about the types of rats in the UK that pop up most commonly – the species of rats that most homeowners have infestations of and are most common in the large cities like London.
To do effective rat...
It's been thought about many times by gardeners all over the UK, especially in busier cities like London – what do woodlice eat? Do woodlice eat wood, and is there anything you can do woodlice diet wise to do effective woodlice control? Here we're going to look at a woodlice diet, whether a woodlice will eat wood, and some...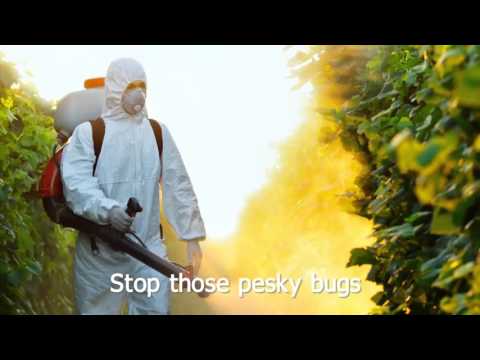 Browser-Friendly feed by FeedBlitz RSS Services, the premium FeedBurner alternative.